AMERICANS BY CHOICE:
THE STORY OF IMMIGRATION & CITIZENSHIP IN KANSAS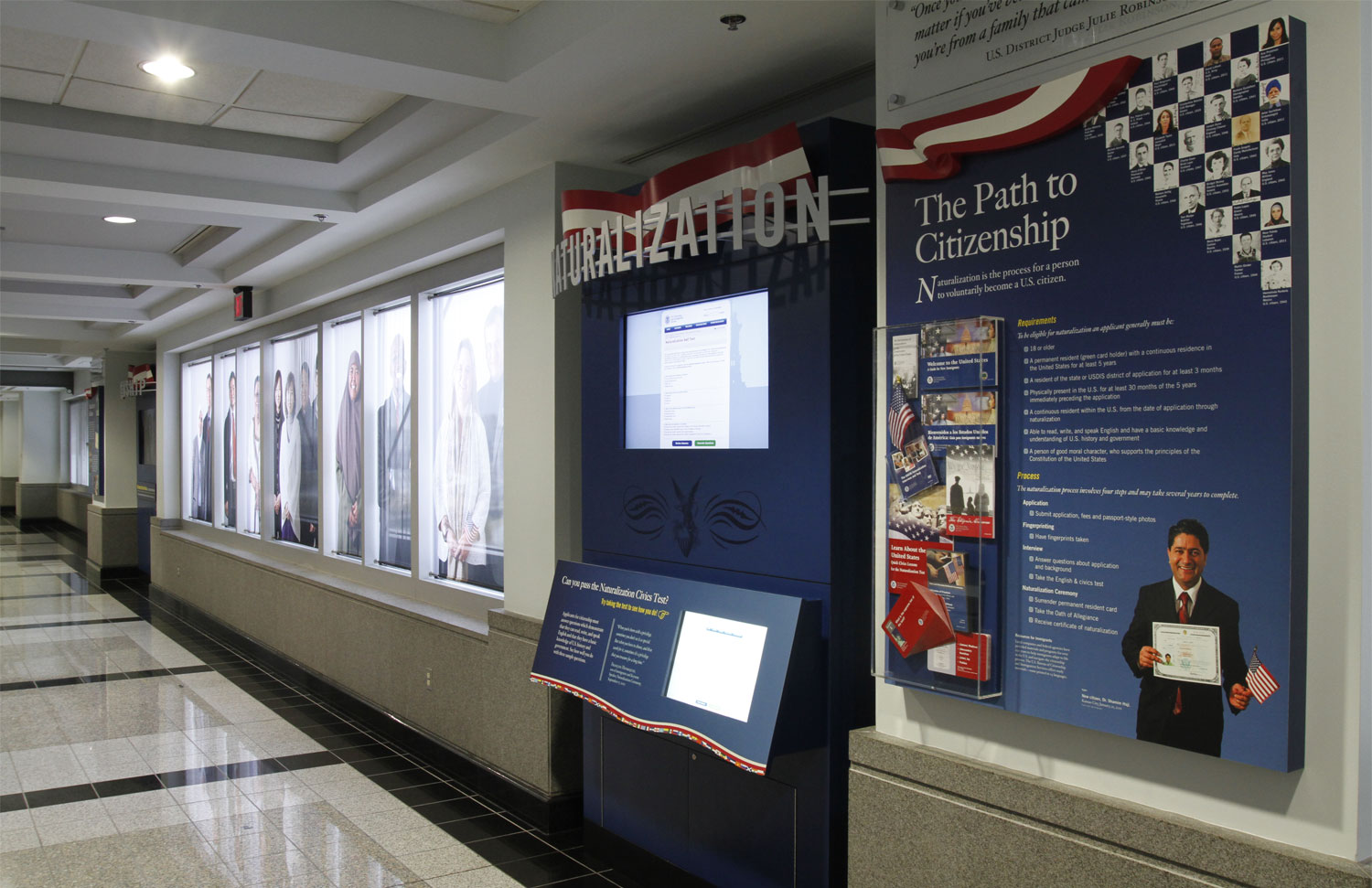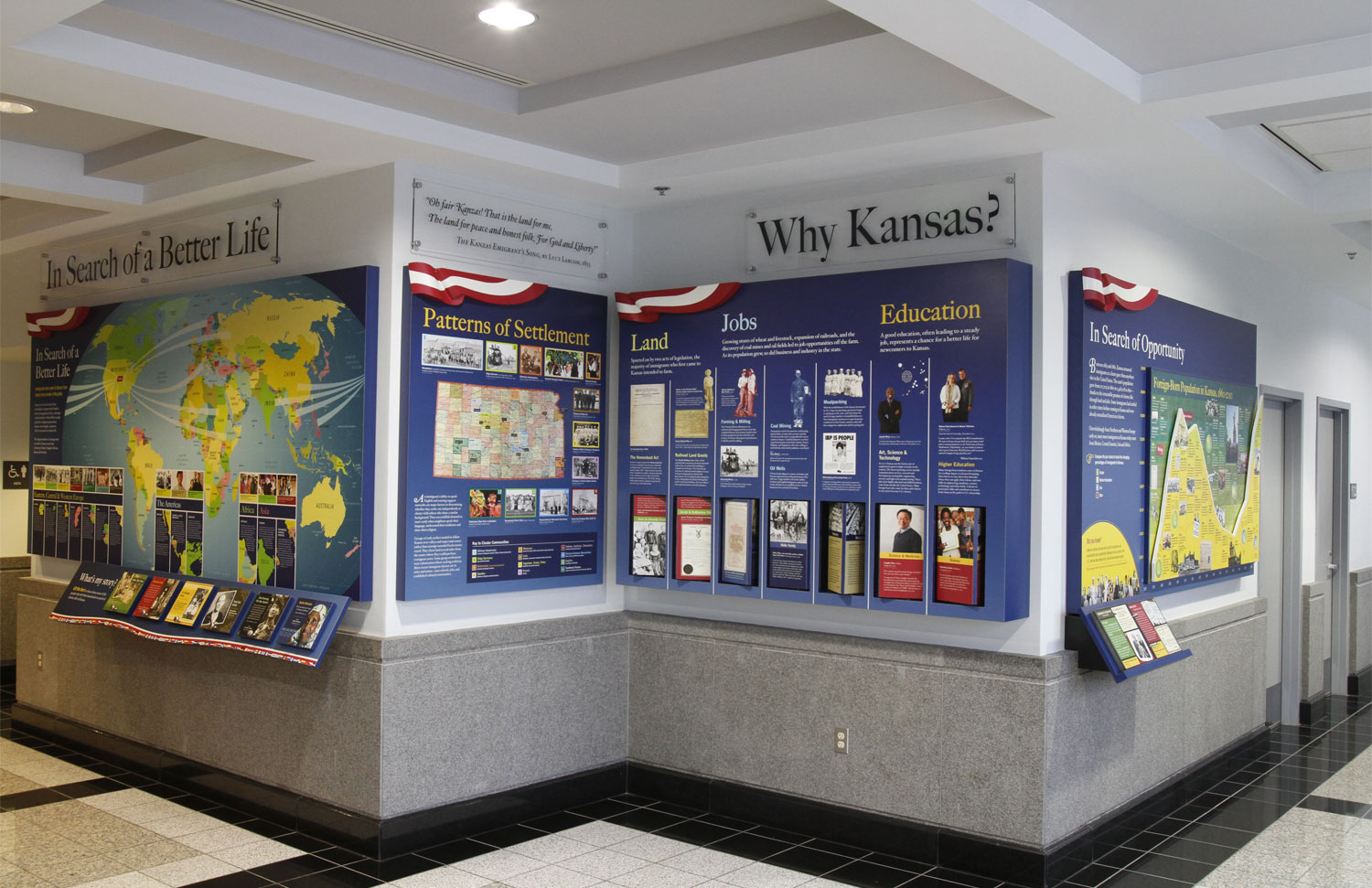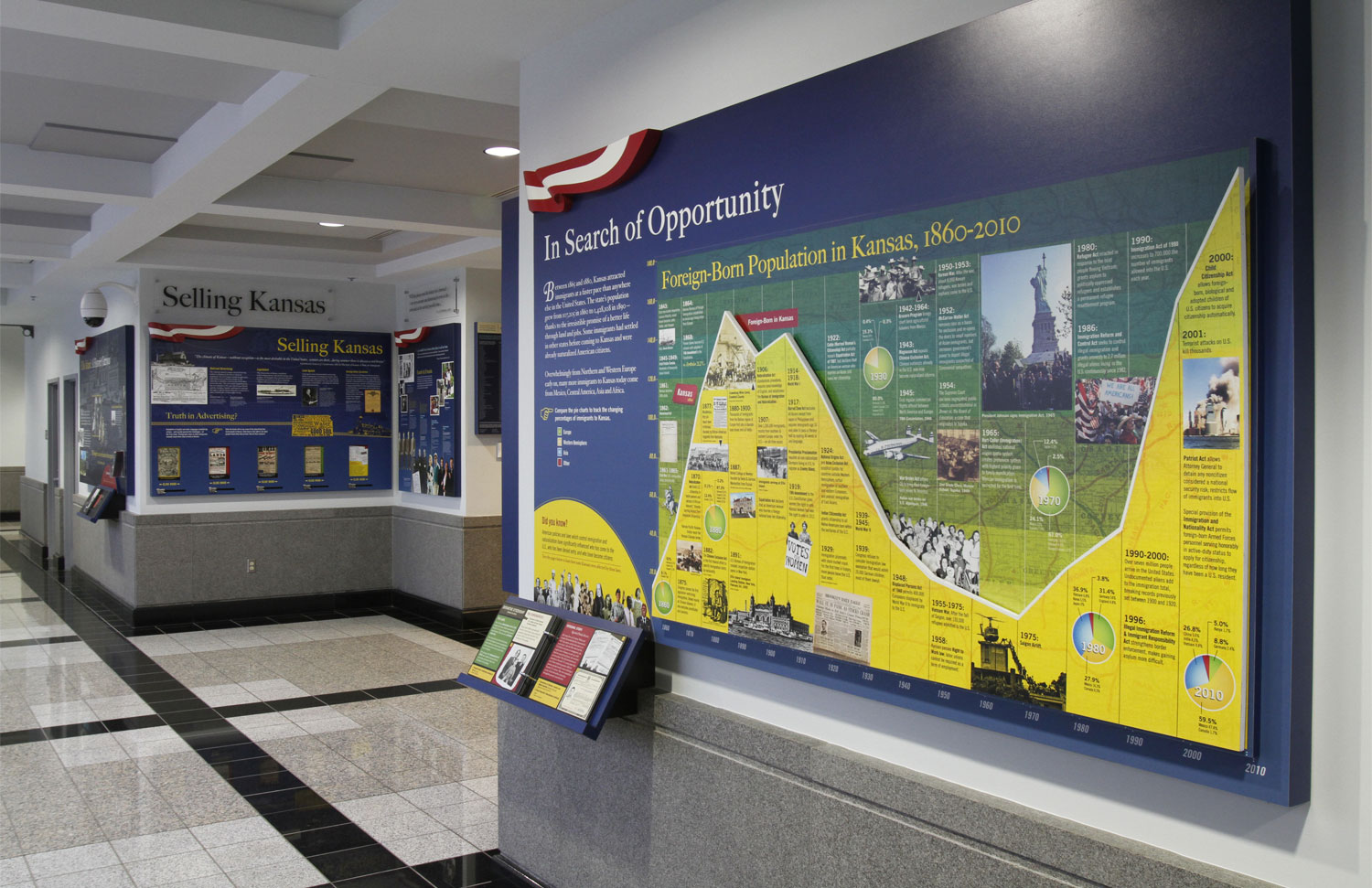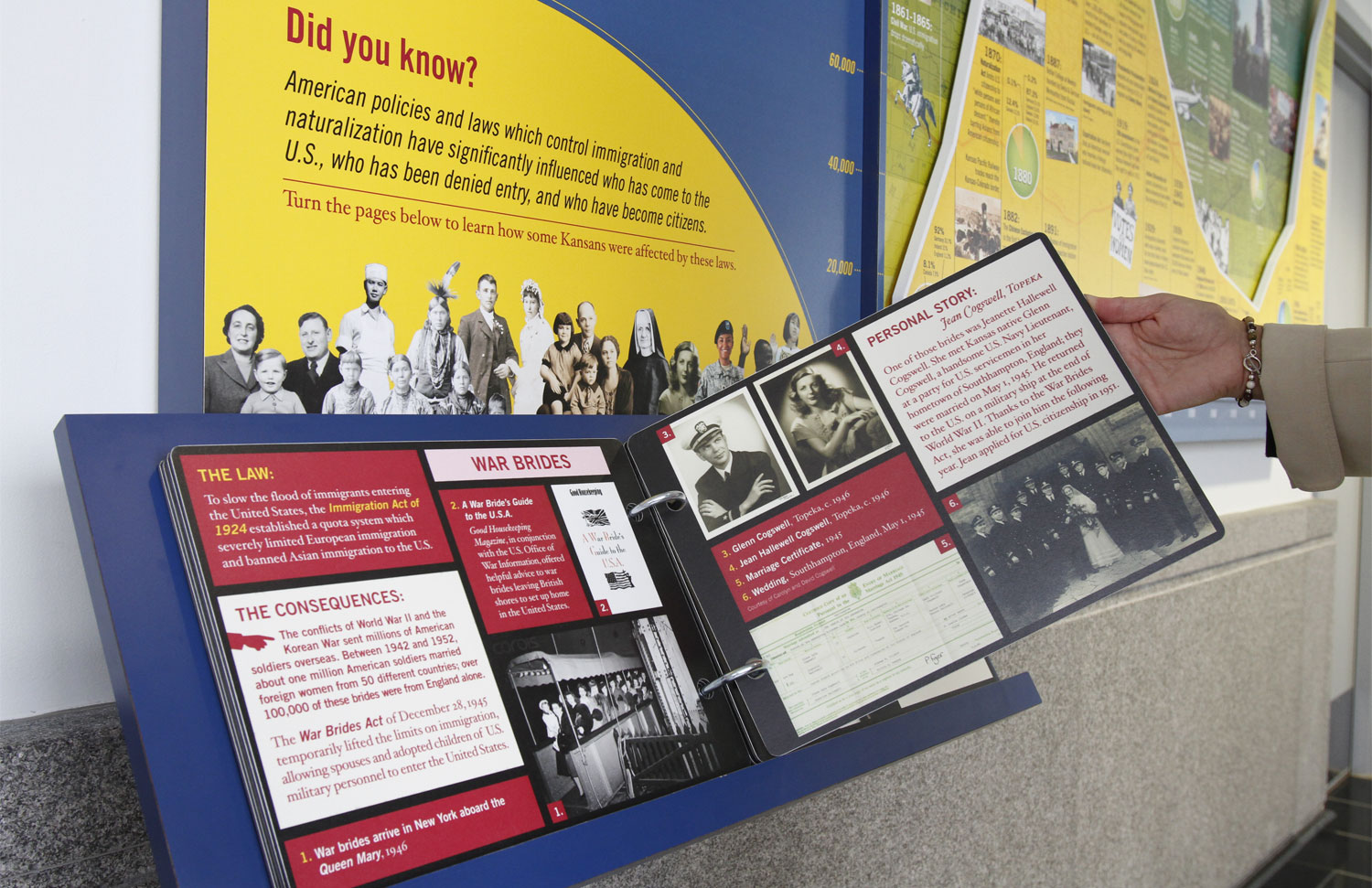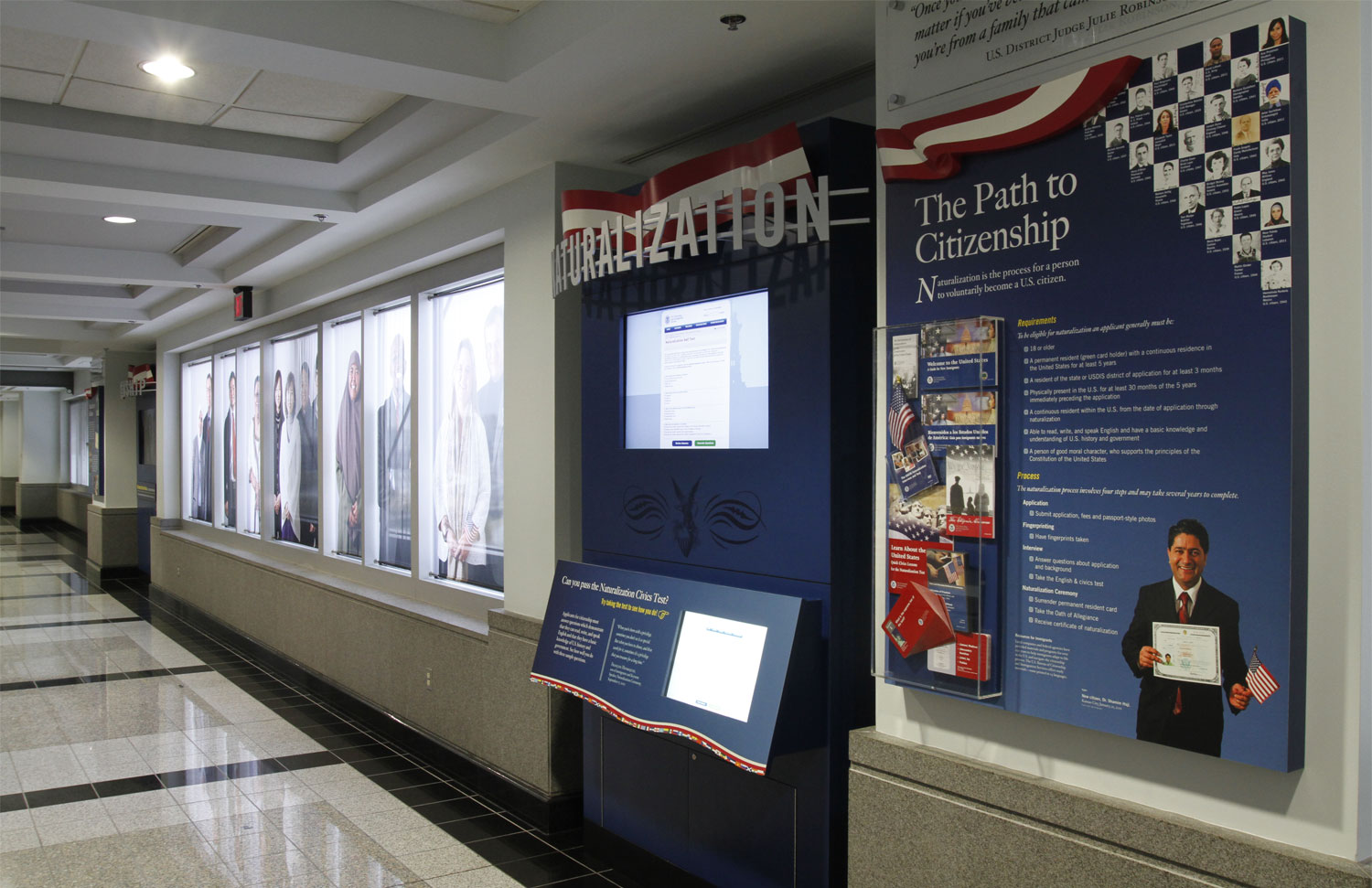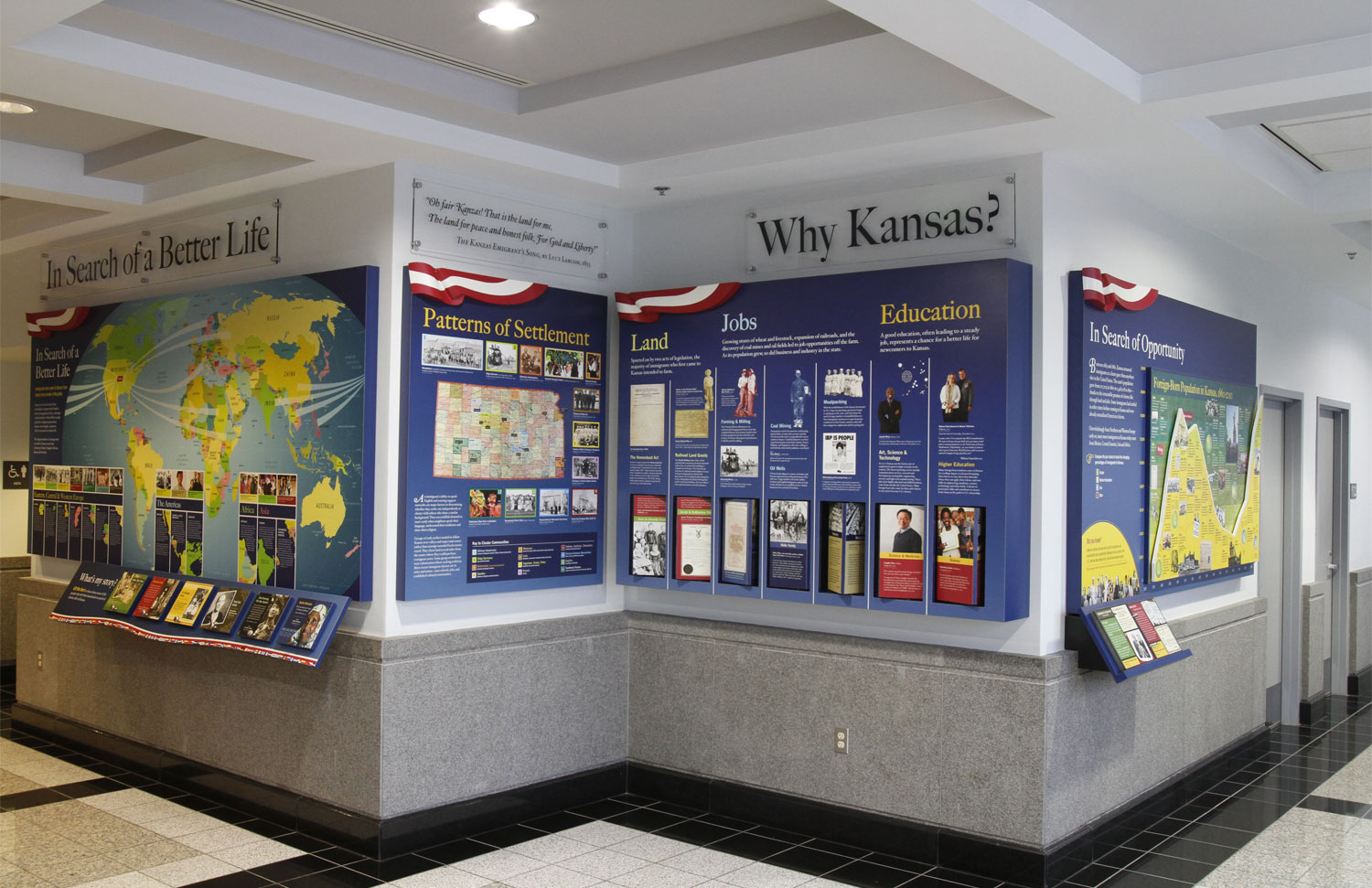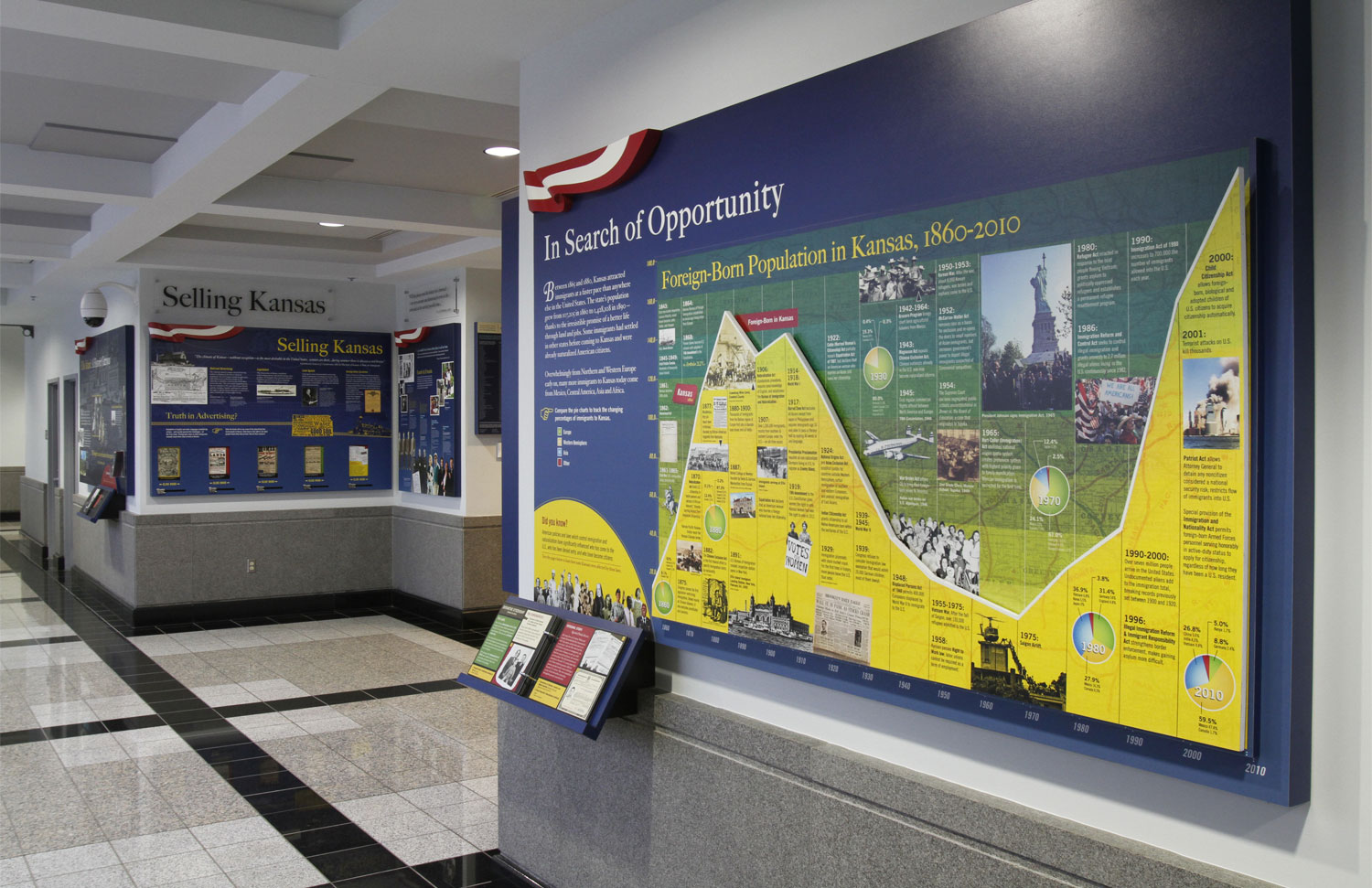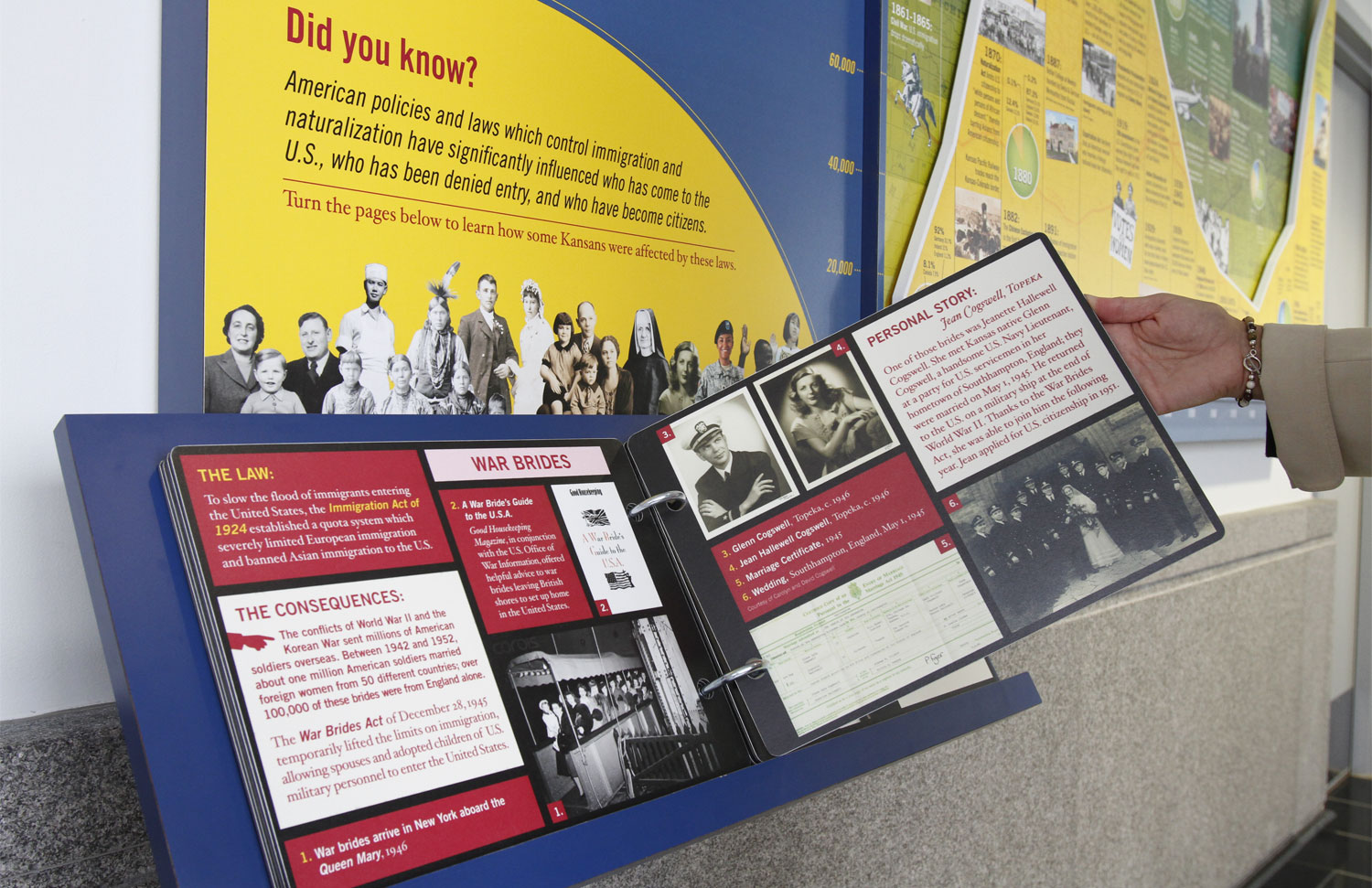 About the project
The monthly Naturalization Ceremony conducted by the U.S. District Court, District of Kansas provides new citizens and their families with a powerful and life-changing experience. SFD was given the task of creating a set of exhibits that would help the newly-minted citizens and their families appreciate the significance of the moment, and provide them with an appreciation of those who came before them in selecting to make the United States, and particularly the State of Kansas, their home.
Awarded the Leadership in History Award by the AASLH, the exhibits not only put a personal face on naturalized citizens, but also contextualize their experience and provide them with a sense of shared experience. The exhibits feature naturally backlit large-scale portraits, personal stories, interactive video presentations, and graphic displays highlighting the patterns and history of immigration to Kansas.
CLIENT
U.S. District Court of Kansas
PROJECT LOCATION
Kansas City, Kansas
SERVICES PROVIDED
Planning
All phases of exhibition design
Production supervision
PROJECT PARTNERS
Project Management &
Content Development:
Svadlenak & Associates
Fabrication:
Exhibit Associates, Inc.
RECOGNITION
AASLH – Leadership in History Award
TESTIMONIAL
"When it comes to telling a story through exhibit design, Steve and his staff are exceptionally talented. Their attention to the smallest details in graphic layouts is most impressive. Their skill and talent for creating stimulating and engaging presentation formats made both of the projects we worked on together award winners. It has been my pleasure to work with Steve and I look forward to our next project together."

Jean Svadlenak, Principal,
Svadlenak & Associates